Essential Oils
Essential oils are vast, intricate strands of plant-telegrams that mirror the
molecules of our human hormones, enzymes and neuro-transmitters, which "allow" the plant to hav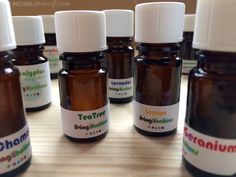 e an effect on us. Essential oils improve metabolic, emotional and mind processes in our organism. They attune our senses to communing with the world-cosmos-earth.
Our skilled and caring distillers create long-low-slow distillations to capture the mysterious molecules of plant-metabolites. This resulting joy-juice is all of the subtle traits of a plant alchemized into essence.
Bewildered in wonder, mingle with the gentle ethers of this botanical beauty.
Easy Ways to Use Essential Oils  Continue Reading ➭
Using Essential Oils "Neat"  Continue Reading ➭
Culinary Use of Essential Oils  Continue Reading ➭
Home Improvements: Essential Oil Diffusing Continue Reading ➭